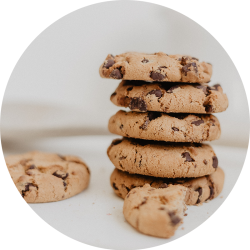 Earlier this month we hosted the Pre-Summit Snack, a free digital event consisting of five interactive sessions led by our industry experts, plus a special keynote from our CEO Ryan George. 
While we're still planning to host the main event later this year (whether in-person or online), we didn't want to keep you waiting for these great resources. Especially when we know you can benefit from them now more than ever! 
Check out the session recordings from the Pre-Summit Snack below, and stay tuned for more information about the upcoming 2020 Simpleview Summit. 
 

Day 1 Sessions
Keynote by Ryan George, CEO
In this keynote, Ryan shares his thoughts on post-pandemic industry recovery and the future of tourism. Plus, learn what the team at Simpleview has been working on and our plans for the year ahead.
Presenters: Ryan George
Data Cleanse: Decluttering Your CRM
Like most things we use on a daily basis, our CRM collects its fair share of data dust bunnies. It's time to take a broom to your system and processes to create clean workflows and healthy opportunities for your destination. Attend this session to work with our CRM professionals to learn the best ways to clean your CRM database.
Presenters: Becki Scheel & Dave Roberts
The Landing Page Decoder
What's in a name? When used in the web industry, landing pages can take on many forms. It's true purpose, however, is to be a standalone page that's curated to convince a visitor to act. In this session, we'll walk you through use cases of the Landing Page section of your Simpleview CMS to better connect to your content, campaign and/or even collateral.
Presenters: Christopher Rolls & Tracy LeGault

Day 2 Sessions
Engaging Your Community | An Extranet Tale
At first sight, the Extranet is the answer to an issue many DMO's encounter: partner engagement. But like any web presence, the goal is to keep your partners actively engaged in the platform and your destination so they keep coming back for more. Join our session to discuss best practices around your Extranet, engagement tactics and ways you can use your CMS to enhance your content.
Presenters: Anna Sandin & Crystal Trujillo with Andrea Timbes from Visit Fort Worth
UX Quick Wins to Improve Your Website
As a destination, you're constantly working on the optimization of your website.The goal of UX design is to create easy, efficient, relevant and all-round pleasant experiences for your website visitors. Although UX is an ever-changing concept, there are fundamental best practices that can be applied to your current strategy that are quick wins. Attend this session to discover UX low hanging fruit to give your site a competitive advantage.
Presenters: Andrea Martinez & Alex Quijada
Pulse Check: How's Your Blog
From storytelling to local happenings, blogs are a reliable friend to your destination brand's digital strategy. But have you given your blog a check up lately? Attend this session to get some expert tips on keeping your blog happy and healthy. We'll cover tried and true best practices, design enhancements, and provide tips to better organize for both internal and front facing uses.
Presenters: Henry Greenberg & Constantino Nuzzo

Always Innovating
The Brainery by Simpleview
FuturePace by 2Synergize & Simpleview
Simpleview Destination Recovery

Simpleview Misses You!
What was the best trip you've ever taken?
Where is your favorite place to travel to?
Where is the first place you plan to travel?
What is something interesting you have done while working from home?