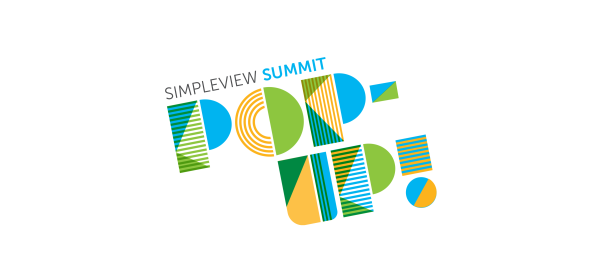 We were so disappointed that we were unable to hold a live Summit last year, we miss seeing all of you in person! While we would really love to get Summit back on track in 2021, we realize that there are a lot of events scheduled through the end of this year and we don't want to add any more competition to our industry partners and friends. So we thought, why not have Summit hit the road?
We are excited to announce our Summit Pop-Up events! We will bring you all the Simpleview knowledge you have been craving condensed into live, half-day, workshop format sessions. And to make things even easier, we are offering our Pop-Up events in tandem with industry events already scheduled, so no additional travel needed!
Don't worry, our traditional Summit, the one you all know and love, will be back and better than ever in April 2022, we will keep you posted on exact dates, location, etc. in the coming weeks.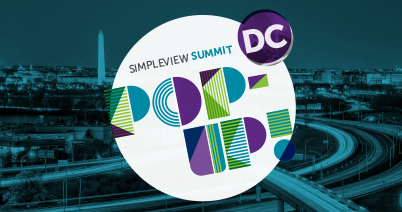 Simpleview Summit Pop-Up DC
October 6, 2021
District of Columbia
Be Among Family
Meet the staff behind many of your projects.
Simpleview staff and experts not only speak at the Simpleview Summit—they're also attendees! From account managers to analysts, developers to digital marketers, it's nice to match a name to a face for the people behind some of your everyday marketing solutions. Meet with your contacts, pick their brain, and even share drinks at one of our many networking events.
Learn More
Learn from the Best
Your peers are front and center at the Summit
While it's easy for us to get up on a stage and give you detailed information about the products we build, we also recognize that the best people to explain how they use the products are the users themselves, in jobs like yours. Therefore, the majority of sessions will have DMO professionals giving case studies and real-life examples of how they succeed in the workplace, often as a co-presentation or panel discussions with Simpleview's subject matter experts.
Learn More
Get Summit News & Updates
Sign up for updates on registration, room blocks, speaker announcements, and more!
Subscribe
Learn On Your Own Terms
Design your own Summit experience, with the opportunity to switch between speed sessions & trainings at will.