Celebrating 15 years of innovation, creativity & YOU.
Year over year, Simpleview Summit continues to grow. In 2019, we hosted over 800 people representing 316 unique destinations from around the world, and we are expecting an even larger turnout in 2020. As we celebrate our 15th Annual Simpleview Summit in Phoenix, Arizona, we'd like to invite you to join us for what is sure to be an experience you and your organization will love!
We look forward to seeing you this May in Phoenix!
"It's nice to be around such an excited group of DMOs who are clearly happy to be your customer."
- Past Summit Sponsor
"Great conference all in all!
- Past Summit Sponsor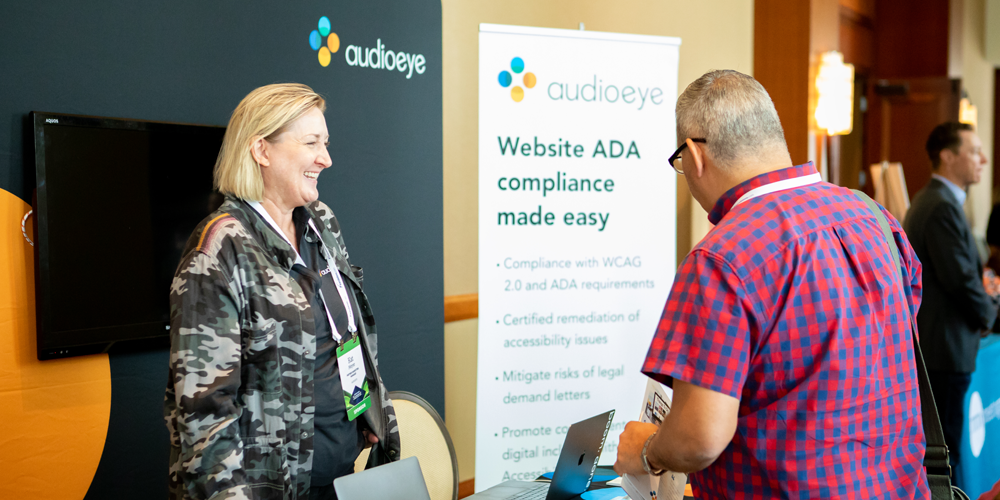 A Package for Everyone

In 2019, 83% of sponsors agreed that Simpleview Summit opportunities were of "Great" or higher quality. That's because our event strives to ensure each sponsor gets the time, recognition, and positioning they need to have a successful conference. If you are interested in sponsoring the 15th Annual Simpleview Summit, or would like to discuss a unique, custom opportunity to engage with our clients, please contact Shelley Fitzgerald, Event Operations Specialist, Not only that, our event team is happy to work with you and your organization to concoct the perfect, custom opportunity to engage with our clients.
Let's Throw the Best Tradeshow, Together
Would you like to sponsor the next Simpleview Summit? As a sponsor of the event, you're entitled to all the great networking and educational content at the conference plus a host of other unique opportunities to reach out to our loyal and rapidly growing customer base.
Complete the form below to receive the Summit 2020 Sponsorship Package.